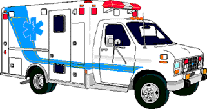 Riverbend EMS is a small rural service located in the state of Kansas. We are a hospital based service out of Atchison Hospital Association in Atchison, Kansas. We operate with three units, two modulars and one raised roof van. Currently we staff all paid full-time and part-time employee's. One paramedic and three EMT-I's are staffed per shift. Our employee's work twenty-four hour shifts.

Riverbend EMS runs approximately 2,000 calls per year. We run most of our calls in Atchison County in Kansas, we do however cover a small portion of Missouri due the fact we are the closest ambulance service to that area. For air ambulance, we utilize Life-Net out of St. Joseph, MO., we also use Life-Flight out of Kansas City, MO., and Life-Star out of Topeka, Kansas. Most of our scene flights are done with Life-Net due to the short distance they have to fly to reach our scenes.

Any questions? E-mail us! We look forward to hearing from you.

Free up to date online news! Click Here!


Be sure to contact us if you have any questions. Click Here!
Our Personnel:
Wayne O. Wallace MD/Medical Director
Phillip L. Sampson/Paramedic/EMS Director
Rick VanCise/Paramedic/Assistant Director
Brent Teter/Paramedic
Steve Gill/Paramedic
Tony Burr/Paramedic
Shawn Zembles/Paramedic/RN
Joe Witham/Paramedic
JD Thompson/EMT-I
Cindy Farrow/EMT-I
Susan Johnson/EMT-I
Ryan Sharp/EMT-I
Machelle Birkinsha/EMT-I
Ray Farrow/EMT-I
Bob Harmon/EMT-I/D
Lara Strube/EMT-I
Tom Hennis/EMT
Brian Pruessner/EMT-I/D
Brad Hurd/EMT
Tammy Herken/EMT-D
Nancy Meyer/EMT-D
Aaron Sinclair/EMT
See photo's of our personnel in action, We only have two photo's up at this time however more will be added!
OUR SERVICE PATCH!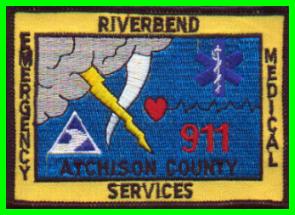 KANSAS PARAMEDIC PATCH!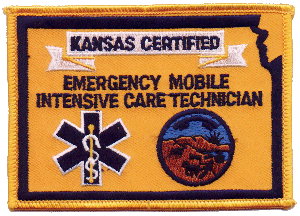 KANSAS EMT-I PATCH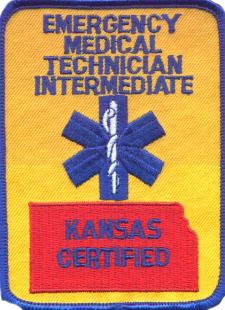 This Site Designed and Maintained By: Lee Samspon/Flight Paramedic